Helping you prevent & solve behavioural problems with your horse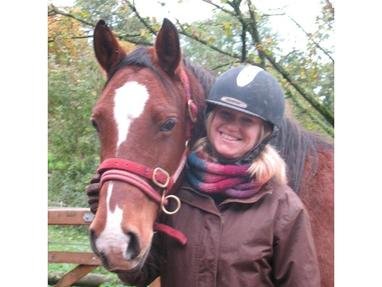 Hi! My name is Gillian Bradley. I founded Your Horse & Pony Matters in 2010 after studying with Kelly Marks for several years, which led onto qualifying as an Intelligent Horsemanship Recommended Trainer (IHRT). My work specialises in calm, non violent training for horses and ponies, both preventing and solving behavioural problems, whilst helping you to develop that special bond between you and your horse.
I am based just outside Monmouth in South Wales, UK and also travel out to people to cover the surrounding areas as well. Being near to Ross-on -Wye in Herefordshire my work also extends over this county too.
Types of problems I work with are:
•General ground manners
•Leading effectively & respectfully
•Introducing first head collars
•Loading, unloading safely & travelling calmly
•Catching problems
•Foot handling & introduction to or fear of the farrier
•Fear of the clippers & being clipped
•Bargy behaviour
•Spookiness & desensitisation to common objects
•Desensitisation to water including hoses, puddles, water jumps & ditches
•Desensitisation to sounds such as show ground noises, clapping & fireworks
•Not standing still to mount or dismount
•Herd bound & nappy behaviour
•Starting youngsters is one of my favourites! I love preparing horses and ponies to be confident in themselves and the outside World. I train them to accept things they might meet when out and about, developing a mindset of relaxing and listening to the rider/handler when not sure about something and I prepare them to trust & accept things above them in preparation for a rider. My work also includes introducing and helping them to comfortably accept their first saddle, girthing up and introducing long lining, so as to develop their confidence and an understanding of the basic ridden aids. Introduction to the bridle & bit can be incorporated too.
•Backing youngsters. I introduce youngsters to their first rider and the basics of being ridden. Ridden work can be developed further if requested.
Private lessons available in:
•Learning the skill of long lining
•Building/developing trust and confidence & regaining that special bond between both you & your horse.
•For details of courses & training days/clinics see Prices section.
Through learning and understanding the psychology and language of the horse many problems can easily be
solved and you can begin to enjoy building a beautiful bond with your horse based on trust, confidence and successful communication.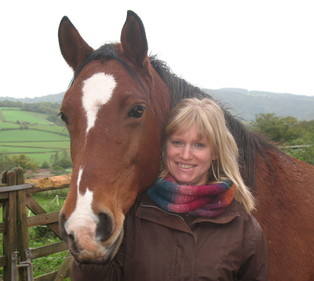 See Case Studies section for some examples of my work.